Favorite historic building: What would you #KEEPLouisville?
Introducing the #KEEPLouisville campaign! Our historic buildings create the fabric of Louisville's cultural landscape. Imagine strolling down Museum Row without being able to look up at the fanciful and strong cast-iron facades. (Similarly, what if Whiskey Row was demolished instead of restored?) Or think about how you would feel if your favorite local shopping district was leveled for yet another strip mall or parking lot. Not much variety in a sea of asphalt!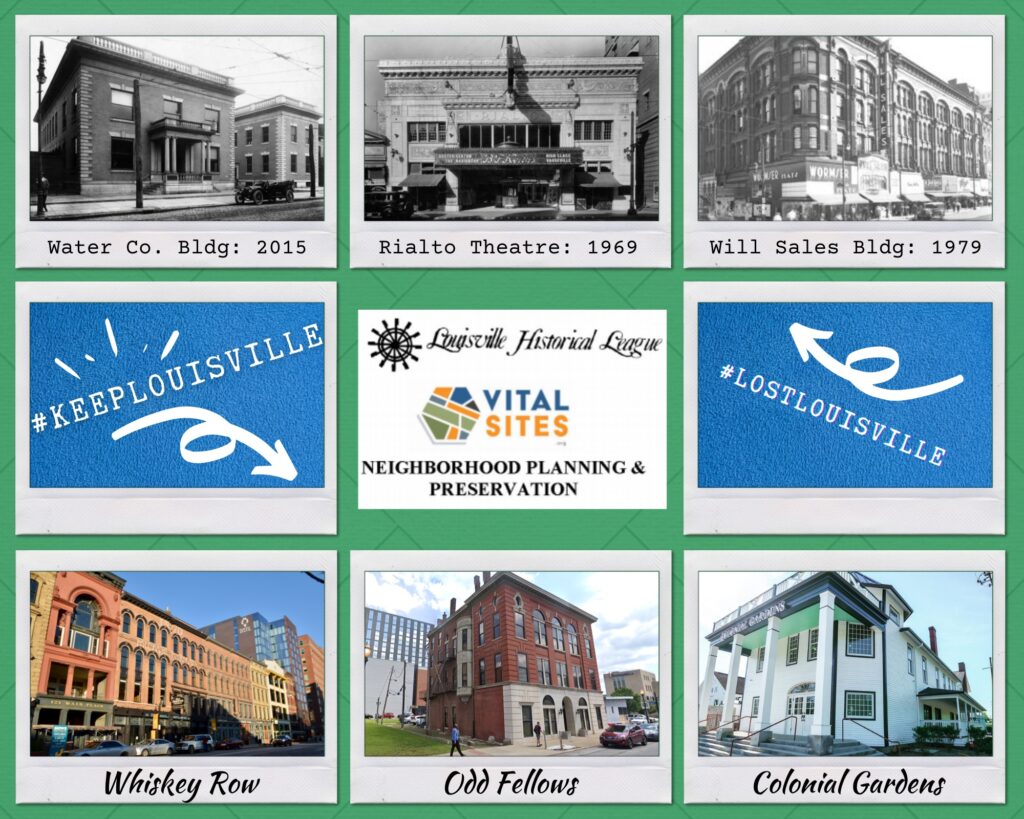 Louisville is well-known for our amazing local shops, restaurants, and businesses. Everyone has that favorite neighborhood spot to meet up with friends and watch the big game, catch up with colleagues after work, or celebrate with family members. Local independent businesses are more likely to reinvest in their communities. Needless to say, this past year has been difficult for many.
We could dwell on the negative, but we want to focus on places you've found that you'd love to #KEEPLouisville! Preservation positivity!
What historic building do you admire for its architectural features?
What's the best park to go jogging or walk the dog?
What local shop always has that perfect gift?
Where do you love to get takeout?
How can YOU participate in our #KEEPLouisville campaign?
Pick one or more:
If you use social media, find images of lost landmarks, buildings, restaurants, etc. in Louisville and post with the hashtag #LOSTLOUISVILLE. Access the online digital collection at the University of Louisville or use Google Earth to go back in time on street views! Or maybe you have personal snapshots or postcards or other ephemera of historic buildings that are no longer standing. This story map from UofL is quite fascinating!
If there's a place you LOVE in your neighborhood or community, snap a photo and use the hashtag #KEEPLOUISVILLE. That's it. If you already use tags on great places in Louisville, please consider adding one more. Let's flood the tag with images of the buildings and sites and places that you want to KEEP around in Louisville! And then…