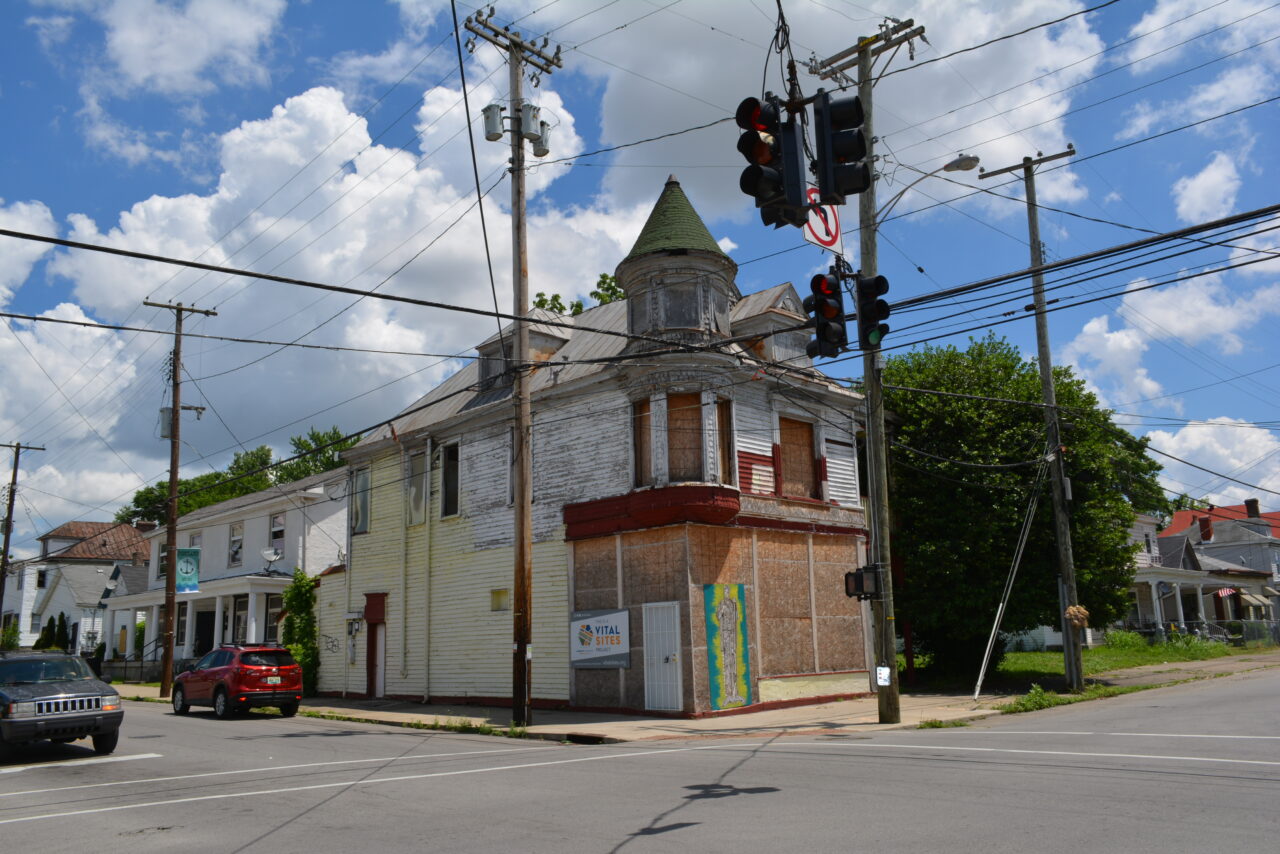 "Let me explain… No, there is too much. Let me sum up."
–Inigo Montoya (The Princess Bride)

Give For Good Louisville is still scheduled for Thursday, Sept. 17, 2020, but because everything else is different this year, the Community Foundation decided to open donations TODAY on Sept. 10! If you're going to be busy on the 17th, you can make plans to donate to your favorite nonprofits anytime between now and then. However, gifts given on the 17th are the only ones that will be eligible to win prizes. Check out our campaign profile!


Vital (In)Sites: New virtual event scheduled for Give For Good day! Since our campaign is focused on supporting the Schweitzer Pharmacy building project in Portland, we decided to invite historian extraordinaire, Tom Owen, to talk a little bit about the history of the Portland neighborhood. Join us for a virtual breakfast at 8:30 AM on Sept. 17. Stick around after Tom talks to hear Vital Sites staff discuss the history of the #SchweitzerPharmacy building, as well as our goals for the Creative Corners initiative. This online event is free, but registration is required through Zoom.
Last, but certainly not least: one more piece of good news to share! Vital Sites is in the process of nominating the Schweitzer Pharmacy building to the National Register of Historic Places! On Sept. 10, 2020, after coordinator Jessica McCarron virtually presented the nomination to the Louisville Metro Historic Landmarks & Preservation Commission, it was unanimously recommended for approval! The next step is an Oct. 13 meeting of the Kentucky Historic Preservation Review Board. You can view the DRAFT nomination at this page on the Kentucky Heritage Council site (check the right-hand column for Jefferson County). Please note that officially, the building is nominated as the Hertel Pharmacy. Flip through the document to find out why! Or tune in to our virtual conversation on Thursday, Sept. 17 and get a summary, complete with photos!