Register now for Happy Hour History!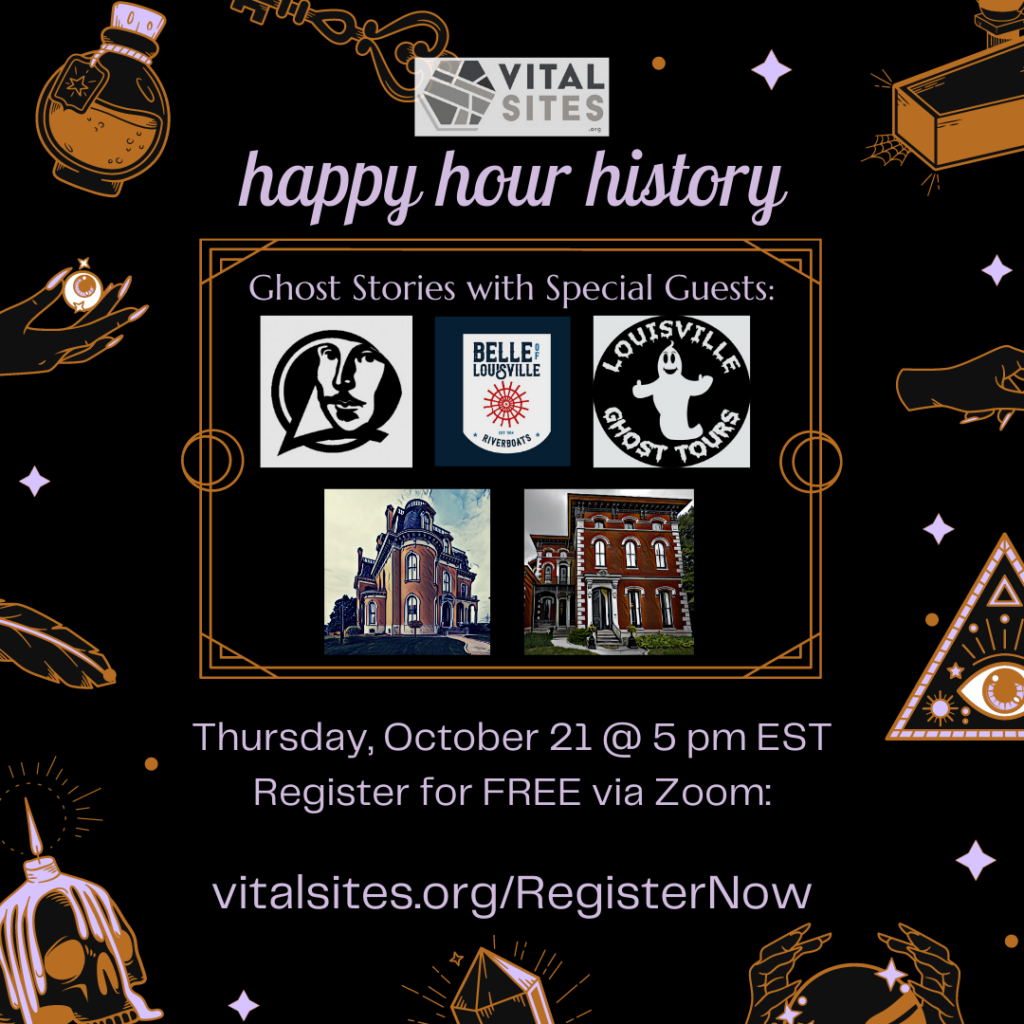 ---
Check out past episodes of Happy Hour History on our #KEEPLouisville page!
Register now to join us! Every Third Thursday, we host a conversation on various local history topics such as: the Portland neighborhood, historic house museums in Louisville, archives and photographic collections available at University of Louisville library, Louisville Metro's StoryMap, and Victorian Cocktails (hosted from the historic Brennan House). We've also held a webinar regarding historic rehabilitation tax credits in Kentucky. Check out past episodes here. And let us know if you have a topic or location idea for next time!