The Brennan House: Last Downtown Residence Standing
The Brennan House celebrated its 150th Birthday in 2018!
Support the Brennan House Revitalization Fund with a donation!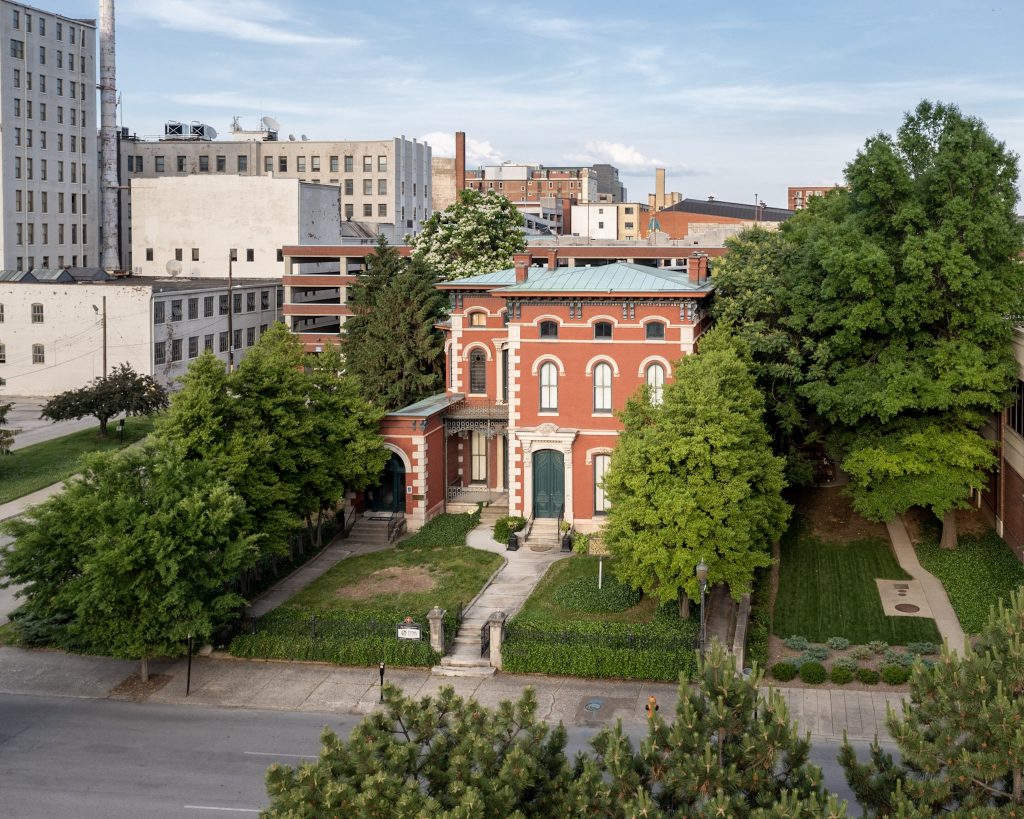 Vital Sites currently owns and operates the Brennan House. We are exploring opportunities to activate this stately house in downtown once again. See our Request For Interest (RFI) page for more information.
Please contact us if interested in renting this beautiful location for your next event, party, or reception!
In 1868, tobacco merchant Francis Slaughter Jones Ronald built a three-story brick townhouse on Fifth Street in downtown Louisville. At that time, many fashionable residences existed in this area. The house is designed in the Italianate style with arched windows, corner quoins, and a bracketed cornice. While the architect is unknown, it resembles other residences designed in the time period by Louisville architect Henry Whitestone.
Thomas Brennan moved his family into the house in 1884, and members of the family lived in the house for another 75 years. Brennan was a native of Ireland. In Louisville, he was a farm equipment manufacturer and inventor. He and his wife, Anna (Bruce) Brennan raised nine children, eight of whom survived to adulthood. Three of the children married, but they all remained childless. Two of the sons became doctors and in 1912, Dr. J. A. O. Brennan added a waiting area and examining room to the north wing of the house for his practice. It remains intact as a preserved medical office to this day. The House was listed on the National Register of Historic Places in 1975.
Urban Expansion Survivor in Downton Louisville
"Surprisingly, [the Brennan House] has survived in a period of widespread urban expansion in Louisville's downtown and has an interior that remains virtually intact. Even more remarkable, however, is the fact that the house is furnished with the personal effects of the Brennans. Worldly and well-traveled, the Brennan collection includes gilt-framed mirrors, Tiffany lamps, and a ten-foot-tall walnut hat rack. After the last Brennan died, the house and its furnishings were bequeathed to the Filson Club (now Filson Historical Society). The Filson managed the house until 1992 when it was sold to Brennan House, Inc., a private foundation." – Louisville Landmarks
View a detailed history plus many historical photographs here. In addition, see the HABS (Historical American Buildings Survey) information at this Library of Congress page
Thank you to photographer Steven Grider for taking these beautiful images of the Brennan House for us in 2021!