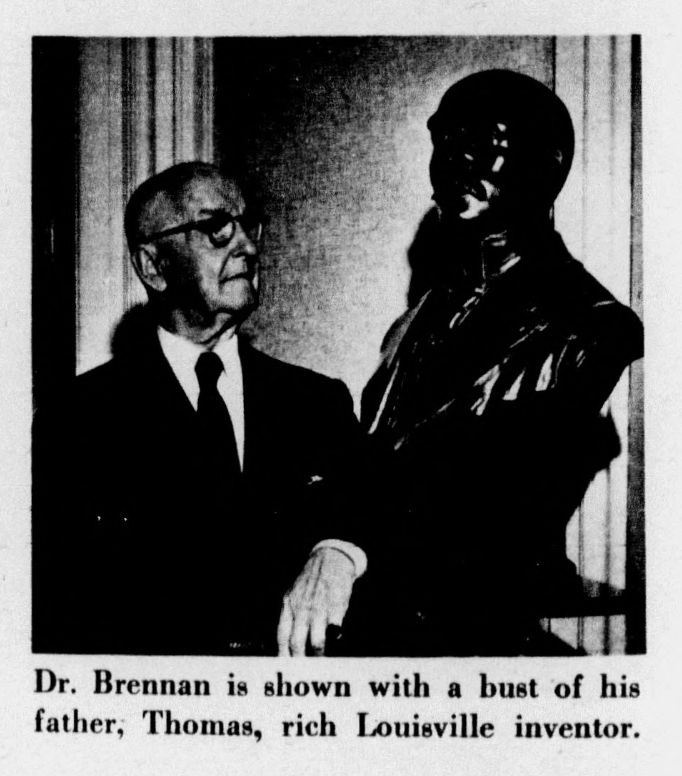 Research your home from home! (Part 3)
Welcome back, historic house lovers! If you missed Part 1 (city directories) and Part 2 (maps), you can check them out at those links. Part 1 describes how to get a temporary online library card if you don't already have one, which will be necessary for today's topic: Courier-Journal newspaper archives!
If you have a subscription to newspapers.com, you can certainly access other newspapers in other areas. Here in Louisville, however, with a library card, you can access the Courier-Journal archives back to 1830! Under Research Tools, select Newspapers. Then scroll down to Courier-Journal Historical. You will be prompted to log in with your online credentials at that point.
After that, the limit is your patience and creativity with searching! A good place to start is with your house address in quotation marks, remembering as we learned in Part 1 that the current address may not have been the original address due to city-wide re-numbering.
Using the Brennan House as our example again, when "631 S 5th" is entered, 56 results are returned. By default, the results are sorted by relevance, which may be a good place to start. You can change this in the drop down box on the left hand side to sort by date, either oldest first or most recent first, depending on what you're most interested to discover. See the screenshot below.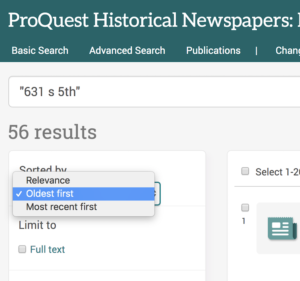 For our example, we can also search with "Brennan House" in quotations, or we could search for individual people we know to have lived there, like "Thomas Brennan". The city directories and/or Sanborn maps or atlases we previously discussed may have provided additional clues to previous homeowners' names. Try those too!
Obituaries can provide interesting information, such as names and dates, other relatives, cemetery and/or church information. Here's an example – the November 1939 obituary for son Thomas Brennan, the 2nd (the original page scan was a bit blurry):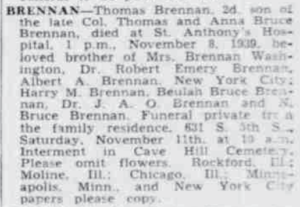 We can see his siblings' names and that several of them live in New York City, and that he was buried in Cave Hill Cemetery. Several other city papers are listed at the end to "please copy," which gives clues as to other cities Mr. Brennan may have lived previously. It's important to realize that anything found in the newspaper may still contain errors!
If you're searching for your personal residence, you may discover classified ads for yard sales or cars for sale. You might find real estate advertisements or other articles concerning people who lived in the house, maybe even information about when/how or who built/designed the house. These are more clues that let you connect the historical dots. Try searching for just the street name, or some combination with the street and resident's name. If your house is in a specific neighborhood, try that name as well.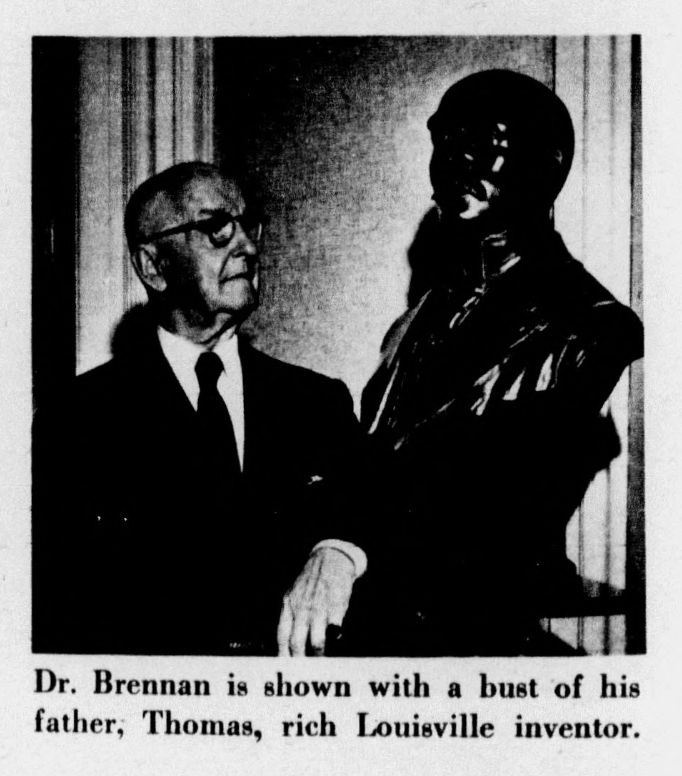 Share with us your research discoveries via email or on social media using #VitalSites or #ResearchYourHomeFromHome! Vital Sites is on Facebook, Instagram, and Twitter.